Why Jyoti is a Smart Choice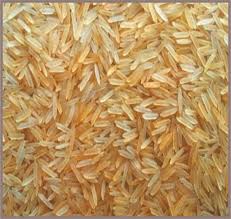 The only company which have great success in both Basmati and non-basmati solutions.
Metal knowledge - Quality and thickness of material (S.S/M.S) is superior than others i.e. certified material used.
Whole drier and parboil (including ducting, store bin, nuts and bolts) except structure is made of only SS.
Our Drier is erected completely with the help of Stainless steel nuts and bolts, No welding used in Driers.
Bought out parts like bearing, belts, valves, motors etc. are purchased from well reputed companies.
Some major suppliers are : Jindal Steel, Sant, Superon, Janatic Automation, Bharat Bijli, Kirlosker.
We eliminate all types of Human Errors using best CNC machines laser cutting, shearing, and bending of Stainless steel sheets.
We are the only company who delivered India's biggest plant.
We are the only company whose customer repetition is more than 90% because we believe in providing best after sales service and building a family type relations with our customers.
We provide service if there are quality issues during different types of grain processing.
We say one thing to all our customers ,Grow your business, Elevate your business by Focusing on your sale and let us handle the Technical aspect of your plant.