High Strength
From angles to beams and sheets to stiffener of complete plant is designed and developed with great strength and good resistance to corrosion, high temperature and wind pressure.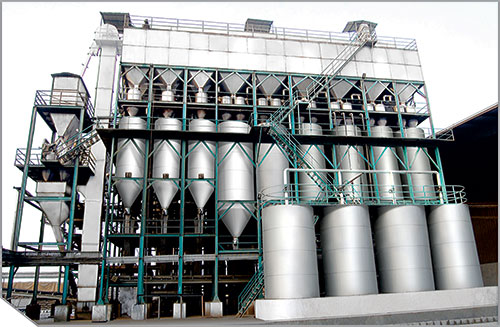 Non-Toxic & Non-Corrosive
Soaking in Stainless Steel tanks is non-toxic, non- corrosive, environmentally friendly, user friendly and especially formulation used in our Tank system. Together our workmanship and non-reactive stainless steel will not allow any toxic and corrosive material in the grain processing.
Long Life Span
Stainless steel does not fade or become discolored over time. It's also a rust-proof and stain-resistant material, so it will maintain its shine and preserve all of the aesthetic qualities of your Parboiling for several years as compared to hot deep galvanized and enamel coated tanks.
Erection
Since all the connections of the different components are standard and 90% material is manufacture in our factory, the erection time is faster.
Flexibility of Expansion
Par-boiling Plant can be easily expanded in length by adding additional bays. Also, expansion in width and height is possible by pre-designing for future expansion.
Does not affect flavor of grain
Stainless steel is one of the most hygienic surfaces available, so any grain that come into contact with the surface or material do not attract dirt or germs. Stainless steel also does not react with any chemical composition in metals during cooking